Steven A. Rugala, Ph.D.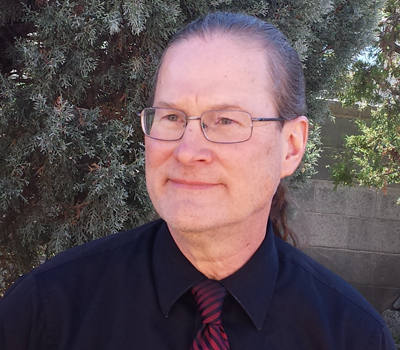 Clinical Psychologist
Dr. Rugala joined the CARS staff as a clinician in 2004, served as the department's Director from the year 2007 to 2021, then retired as the Director and in order to assist the department with its client load is serving in the role of a temporary part-time clinician until such a time that a new full-time clinician can be brought on with the department.
In addition to working in employee assistance, Dr. Rugala has a wide range of clinical experience providing group and individual counseling in a variety of settings, which include: university counseling centers, community mental health, long-term care facilities, hospice organizations, and correctional facilities. Previously, he worked in the business world for nineteen years as a computer programmer and systems analyst.
Dr. Rugala is a licensed psychologist in the state of New Mexico. He earned a Doctor of Philosophy degree from the APA accredited Counseling Psychology program at New Mexico State University and completed an APA accredited predoctoral internship at the Counseling and Psychological Services Center at Ball State University. He also received a Master of Education degree in Counseling and Development from George Mason University, and a Bachelor of Arts degree in Psychology from The George Washington University.
His clinical work has focused primarily on adults managing significant life challenges. The fundamental principle on which he bases his approach is that the response to change is the endless process of life, and counseling is a means to promote healthful growth through the transitions inherent in our lives. His goal in counseling is to help clients understand their current concerns, not as isolated matters, but as meaningful material from which to learn.