Vanessa Haye, LPCC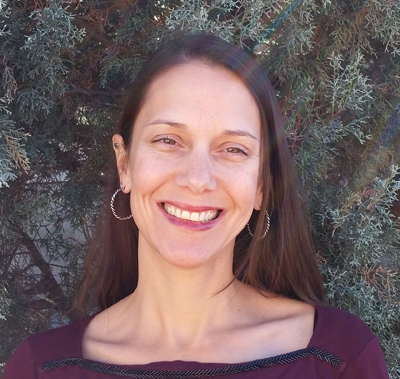 Senior Counselor/Social Worker
Vanessa Haye, LPCC joined the CARS team in January 2013. Vanessa has been working in behavioral health and substance abuse since 1996 in a large variety of setting and in many different capacities.
After receiving a full academic scholarship to attend Bard College in upstate New York, Vanessa earned a bachelor's degree in Cultural Anthropology. After this she returned home to northern New Mexico, where she grew up. Vanessa had her first experience working in mental health as a line staff position at a group home for adolescent girls with diverse mental health disorders. Vanessa then went to the opposite coast and earned a Master's Degree in Clinical Psychology with a concentration in Multiculturalism at New College of California in San Francisco, CA.
Throughout her time in New Mexico and California, Vanessa has provided counseling to adults, adolescents, families, couples, and children. Vanessa has worked in such milieus as: Outpatient Clinics, Treatment Foster Care, Drug Court, Pretrial Services, Community Corrections, UNMH Adult Psychiatric Center, a Chemical Dependency Day Treatment Program, Home Based Counseling, UNMH's Medical Social Worker Department, Private Practice, and an HMO. Vanessa has been a utilization review coordinator, a clinical care manager, a clinical supervisor, a clinical director, and created an after-school program for at-risk pre-adolescent girls.
Vanessa is fluent in Spanish, does Sandtray Therapy, uses art therapy techniques, and is a Certified Therapist in EMDR. Vanessa has used EMDR with clients since 2000. Vanessa loves to work with couples, encouraging implementation of positive communication skills and other solution focused techniques. Vanessa believes strongly in conducting therapy using empathy, based on Heinz Kohut's concept in the self-psychology model. Vanessa also relies heavily on mindfulness practices and ideas.