Kathleen Clapp, Ph.D., CEAP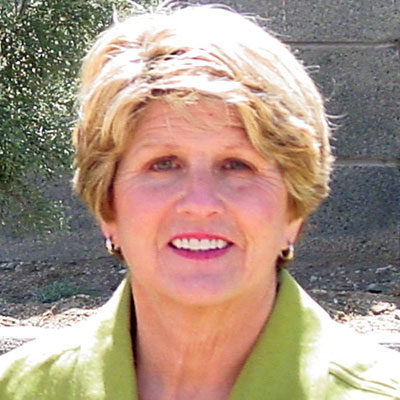 Clinical Psychologist
Interim Director, Employee Assistance Programs

Dr. Clapp joined the CARS staff in the beginning of 2012 and is currently serving as the department's Interim Director. She is an experienced clinician who has worked in the mental health field since 1978. She has been licensed as a psychologist in New Mexico since 1993, after moving here from Southern California.
Dr. Clapp earned her undergraduate degree from St. Mary's College in Indiana. She moved to New Orleans for a year to assist in research at Tulane University. She left New Orleans to begin graduate work at Pepperdine University, receiving her Master's Degree in Community Clinical Psychology. She then received her Ph.D. degree from the University of Southern California in Counseling Psychology.
Dr. Clapp's experience is diverse and extensive. She completed internships in graduate school at Camarillo State Hospital and the Brentwood V.A. She spent over 10 years working with troubled adolescents in residential settings in Los Angeles. She taught full time in the psychology department at Mount St. Mary's College for four years before moving to New Mexico in 1992.
Upon moving to New Mexico, she began providing psychotherapy to adults, adolescents and families at Mesa Mental Health. She has provided EAP onsite services for Honeywell Aerospace employees since 1999 while maintaining a part time private practice. In 2006, Dr. Clapp was hired by the Second Judicial District Court in collaboration with the University of New Mexico Graduate Psychology Department to direct the FAIR program. This program provided treatment for families who had been involved in domestic violence conflict. She spent her last two years at the Court working with families in the Family Court Clinic.
Dr. Clapp utilizes an integrative approach while working with clients. Her clinical framework began with existential humanistic theory. She has since integrated her work to incorporate various cognitive behavioral approaches and strategies. She believes strongly in empowering individuals to appreciate their strengths and past successes and to utilize that information to make healthy choices.